Waterline

---
A community focused series of workshops, installations and sharings undertaken by tranSTURM in collaboration with the blackhole factory, Germany (Elke Utermohlen and Martin Slawig) and sound composer Roger Mills that explore local and global environmental issues through interactive and new media technologies.
October / November 2015, Building 20,
N
ewington Armory, Sydney
Five demonstration works were developed across the workshops:
1) Flight of the SeaSwallow
2) Heroic
3) Scantable
4) New refraction mechanisms
5) Waterline - sensors
Public workshops were held each week-end.
tranSTURM and the blackhole factory also participated in the Youth Ecosummit (YES) 2015.
---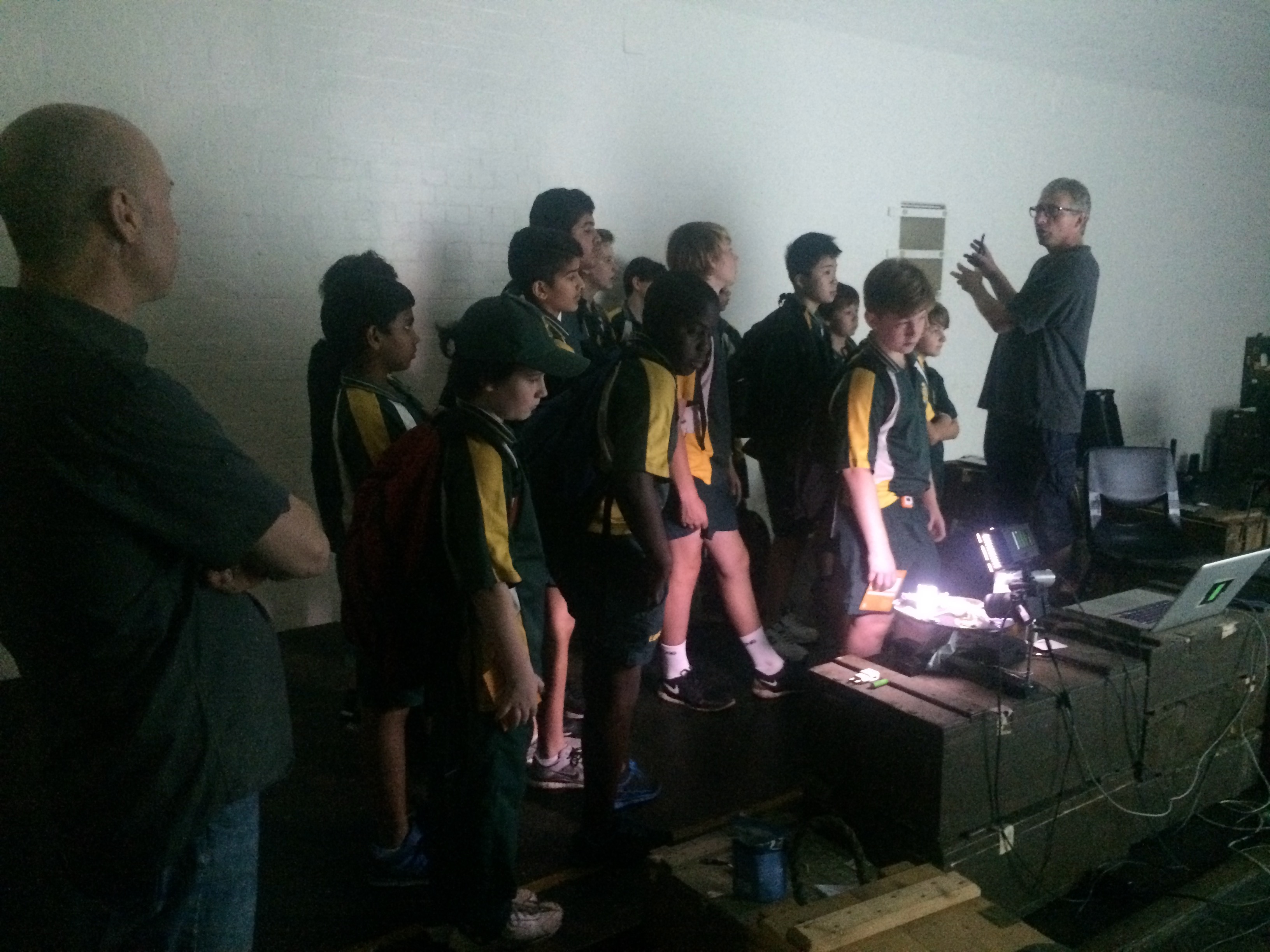 Flight of the SeaSwallow


by the blackhole-factory, is an interactive installation. First conceived and produced as multi-modal telematic performance Flight of the SeaSwallow explores migratory restlessness as a driving element in personal histories and identity.




Heroic


tranSTURM's 2014 animated film commissioned by the Sydney Olympic Park Authority, Heroic is re-framed as an installation work that explores materiality and immateriality.
Scan Table


by the blackhole-factory, Scan Table is a new prototype machine - a computer controlled turntable that can be programmed to move in response to light or sound and is equipped with two cameras (one a micro camera for extreme close ups) and a video screen. The scan-table is covered in found objects, books, leaves, seeds, glass and as the table moves highly subverted images appear on the video screen.


New refraction mechanisms


tranSTURM demonstrated for the first time two new refraction mechanisms in prototype form. These organic forms compliment the animation projected through them consisting of abstract forms created from the choreography of Dean Walsh.

Waterline - sensors


the blackhole-factory, using sensors placed in and around Newington Armory and the Parramatta River the environmental data (tidal movement, wind direction, temperature) is relayed to and processed in the Building 20 workshop space. The data is used to create soundscapes that exame issues of environmental appropriation and transformation.